i
found these PRAYERS WHILE SURFING INTERNATIONAL SITES AND THOUGHT THEY WERE BEAUTIFUL AND WANT TO SHARE THEM WITH YOU.....
I ask my True Creator, all bright Higher forces, whose help I need today,
to gather with all my energy and information space, with aura, biofield, with all systems and organs until intranuclear, the intracellular level of all the energy that I willingly or unwillingly, consciously or unconsciously,
took other people in the past, present and future, please collect them, clean, skip through the filters and return those to whom they belong.
I ask them all for forgiveness, forgive me and release on the judgment of God. Amen.
And I forgive you all and let go on the judgment of God. Amen
And all the energy that was initially given to me at the time I was born, according to the Divine Plan, find, restore (if necessary - replace), brush, thread it through the filters and return to me in the past, present and future, from this second and forever. Amen. My true creator! Amen.
Prayer for self-healing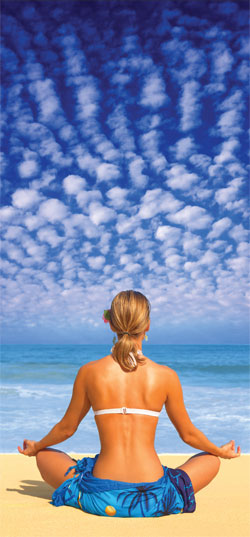 I filled with radiant light,




I am filled with life,




I have - life itself, hungry expression,




I united in its existence.




I am healthy,




I am happy,




I am at peace!

My life is filled with goodness and beauty!

I - being the Divine Light

I - essence of Divine Love,

I - being the Divine Power

I - a child of God.

God keeps me in His gentle hand,

full of love and protection,

and opening yourself to His love,

I get healed.

appreciated and I fully accept

all the priceless blessings

and all energy healing on all levels -

mental, emotional, etheric and physical -

at the same moment!

With full faith I thank You, God!

This prayer for healing can be used as a meditation.

Meditate on each line, penetrating the meaning of each word, and use visualization. ***** from list

This spiritual awakening takes you to a new level by updating and improving, so that each day will bring you a new joy.
As soon as you continue to pray, you climb higher and higher, and the Spirit begins to pour out a flood, so that your whole being revived and filled with new energy.
And then your body starts to function harmoniously.
Fill reason Divine truths, and they will squeeze out of it everything that is not like God, and will heal.
Persistence and repetition can produce in your mind wonders.
Repeat these great truths:
"Healing Divine power is going through me, healing my body. Infinite Healing presence created me. It knows how to heal; knows all the processes and functions of my body. I declare that the Holy Spirit now passes through me, supporting and restoring my whole being in accordance with the principles of integrity, beauty and perfection. "
This prayer will strengthen your spiritual strength, because the soul - it is subconscious.
No matter what your problem is - it's negative image, a complex poison hidden in the corners of your subconscious.
Lower obeys higher.
Therefore, when you spiritualize your thoughts and nourish the subconscious life-affirming images of integrity, beauty and perfection in the subconscious will not have other alternative but to be cleansed, and be followed by healing.
useless to pray to God and beg Him to heal you.
God does not respond to requests and entreaties.
Divine presence responds to your faith, belief and understanding, and on "your faith be it unto you."
#PRAYERHEALING #HEAL #HEALTH #PRAY #SPIRITUAL